Today, me and a couple of best friends decided to be tourists in our own city. We discovered a new (and should I say freakin' amazing) café which we will definitely be returning to soon, rode the city bus all over town, and roamed around the streets 'till our little footsies were ready to fall off. I was an annoying photographer all day. Take a picture of this! Take a picture of that! Ahhhh! Here are the end results.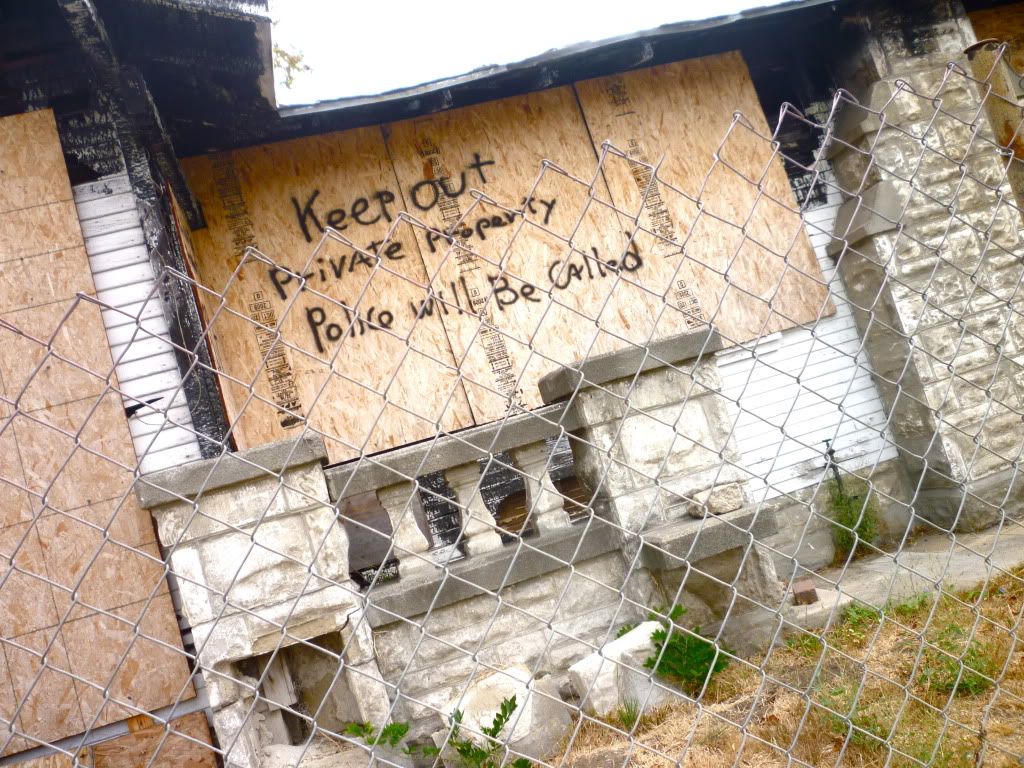 An eerie-looking house we passed by on the way to the restaurant. The only downside of this city is the sketchy feeling it brings. We're known for our "lock-your-car-doors-when-you drive-down-this-street" neighborhoods. Our ghettos are famous, seriously. Listen to Snoop Dogg.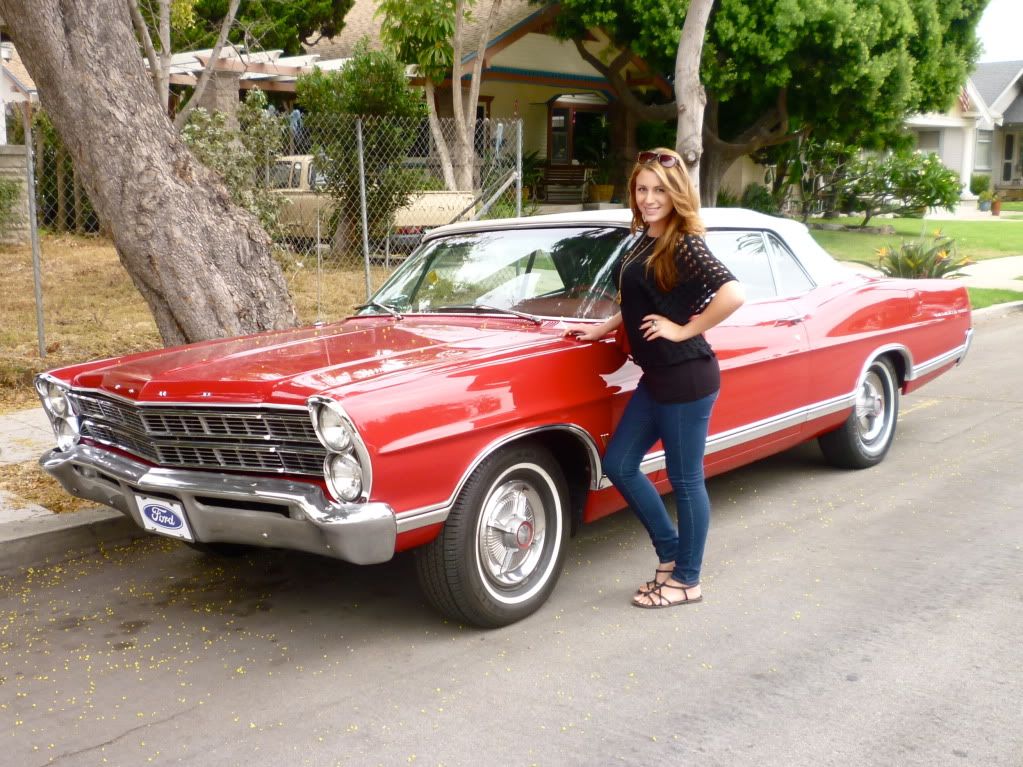 An upside of this city? IT'S AWESOME! There's surprises around every corner. Like this sexy vintage Ford, parked right in front of the creepy house!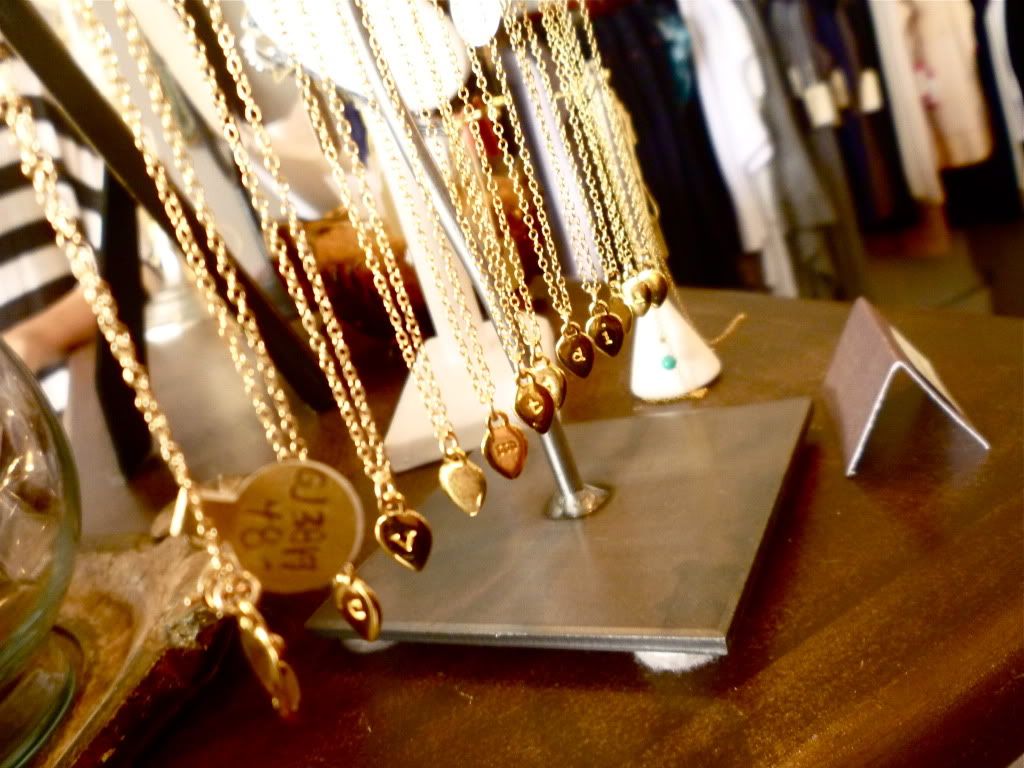 I would have bought this whole store if it wasn't so damn expensive. A tiny handmade ring was $45 dollars, so I didn't even look at anything else. Vintage gold necklaces and soft leather wallets, sparkling gems & stones, embroidered tops and gorgeous rings. Heaven for a girl like me!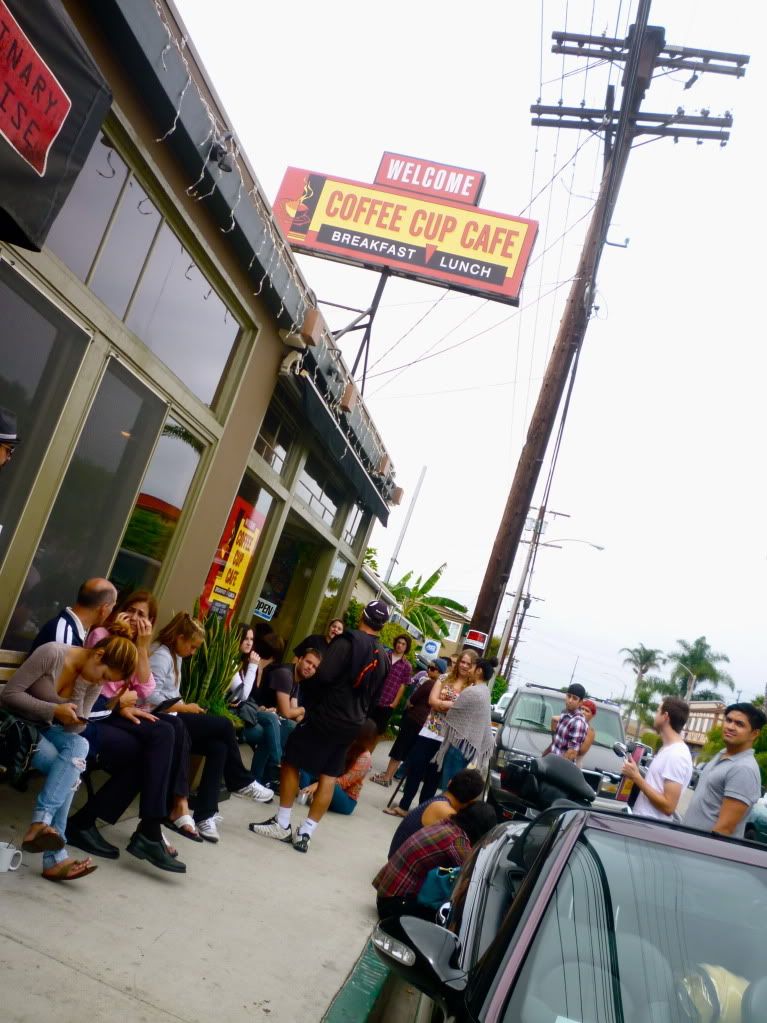 The Coffee Cup Café! And the huge waiting list...
But you know what? It was worth it. Look at this. Breakfast burrito with rice, beans, egg, cheese, carnitas, salsa, avocado, sour cream and breakfast potatoes. My new favorite food.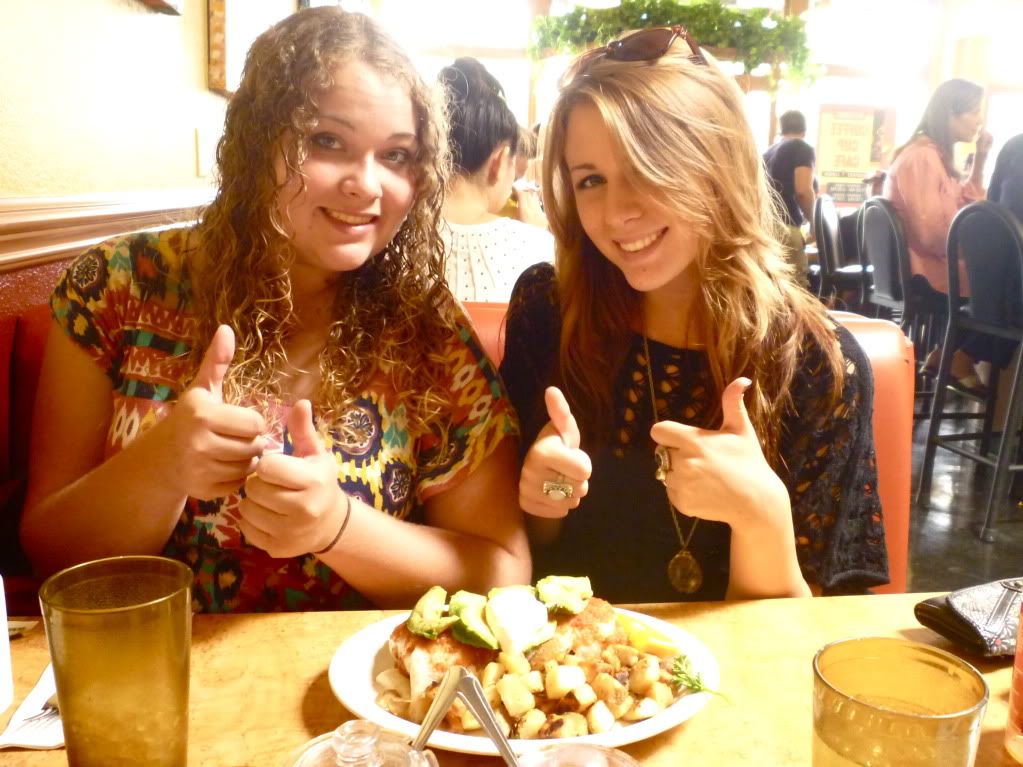 We split the burrito, and couldn't even finish our halves.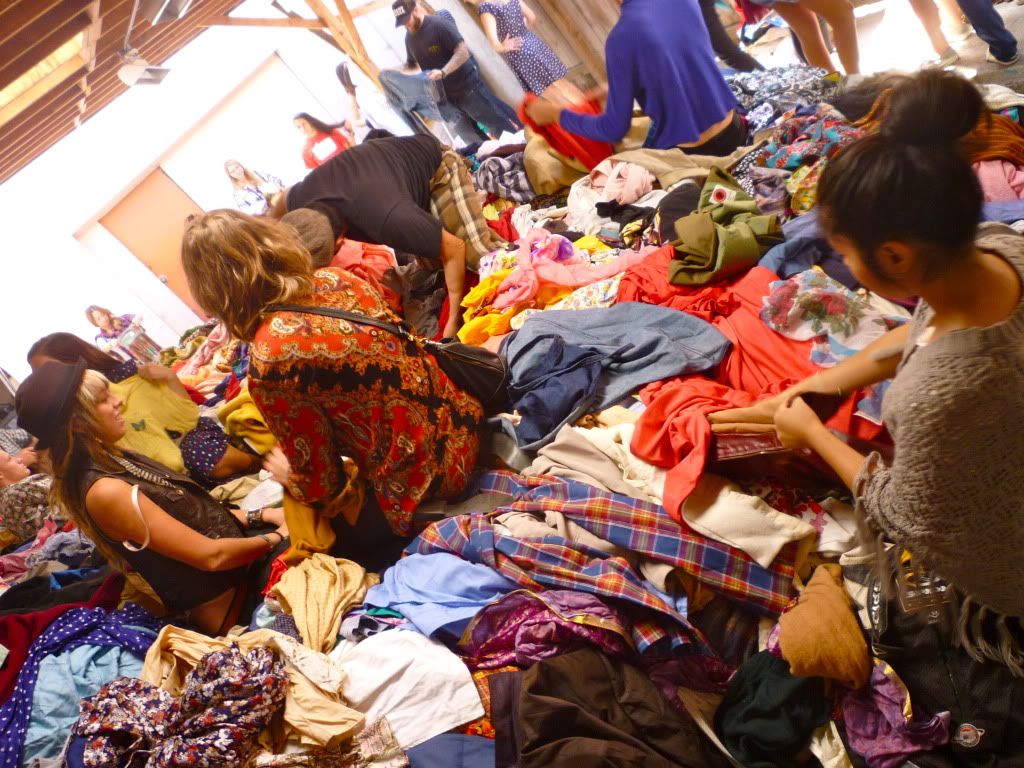 We have this weekly phenomena here called the "pile sale." It's pretty self-explanatory: A humongous mountain of clothes you can dig through as you please! They aren't the cutest clothes on the block, but you can find a gem if you search deep enough.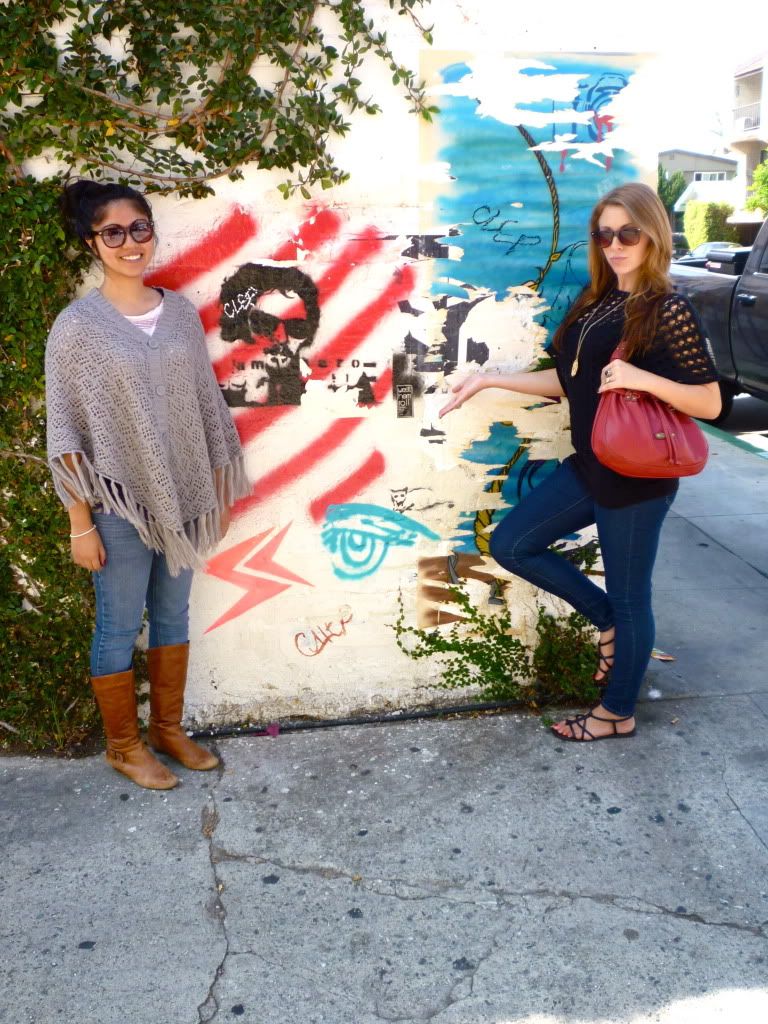 Don't me and Jennifer look like cool hipsters standing next to street art? Yeah, bitches.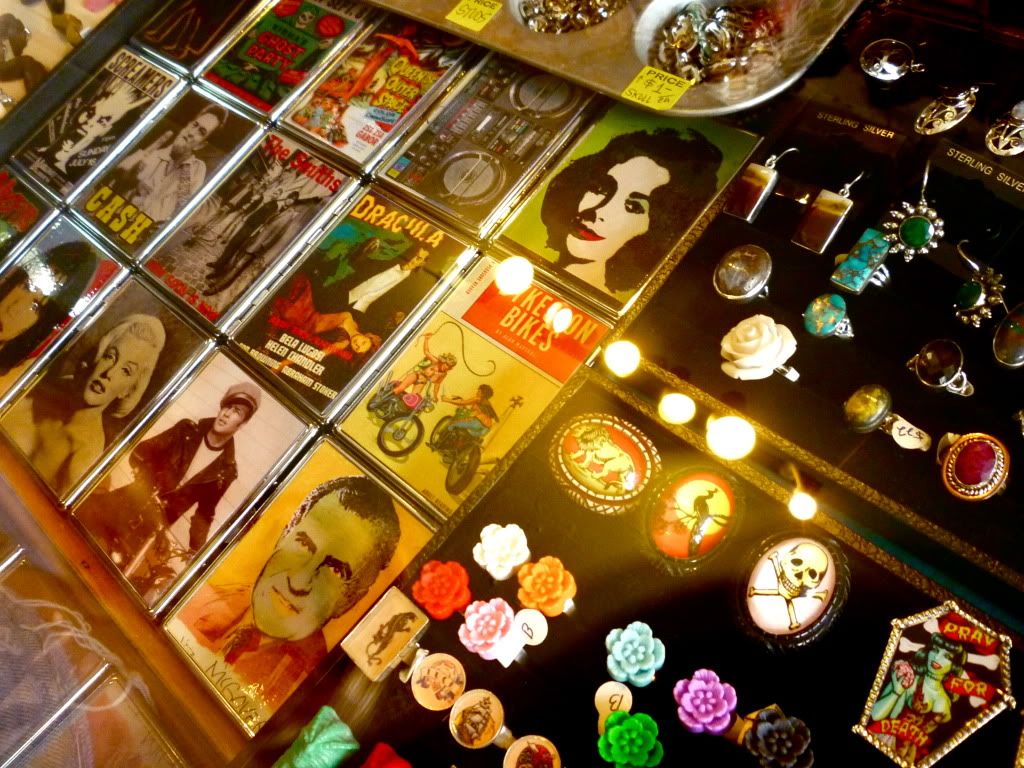 I love this shit. Shopping at retro row. They have all my favorite things in one place: Vintage items, rockabilly spice, day of the dead accessories and eccentric objects. Not to mention the jewelry. Oh, the jewelry.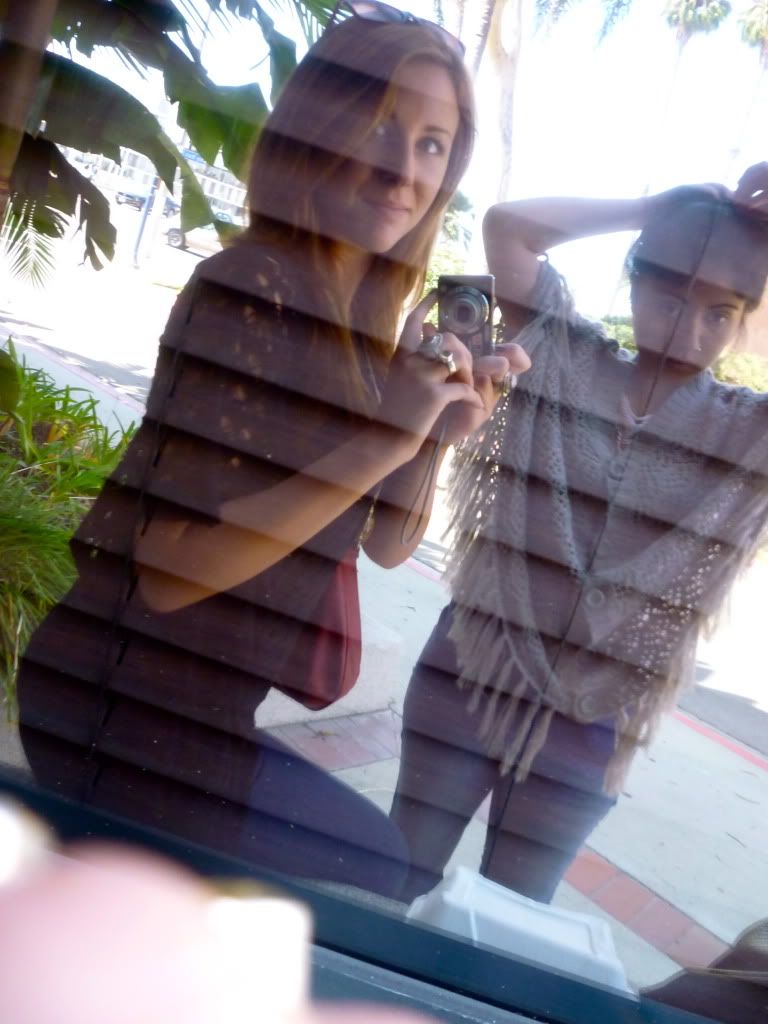 Taking mirror pictures with Jennifer in the window of a Medical Marijuana Clinic? I think yes.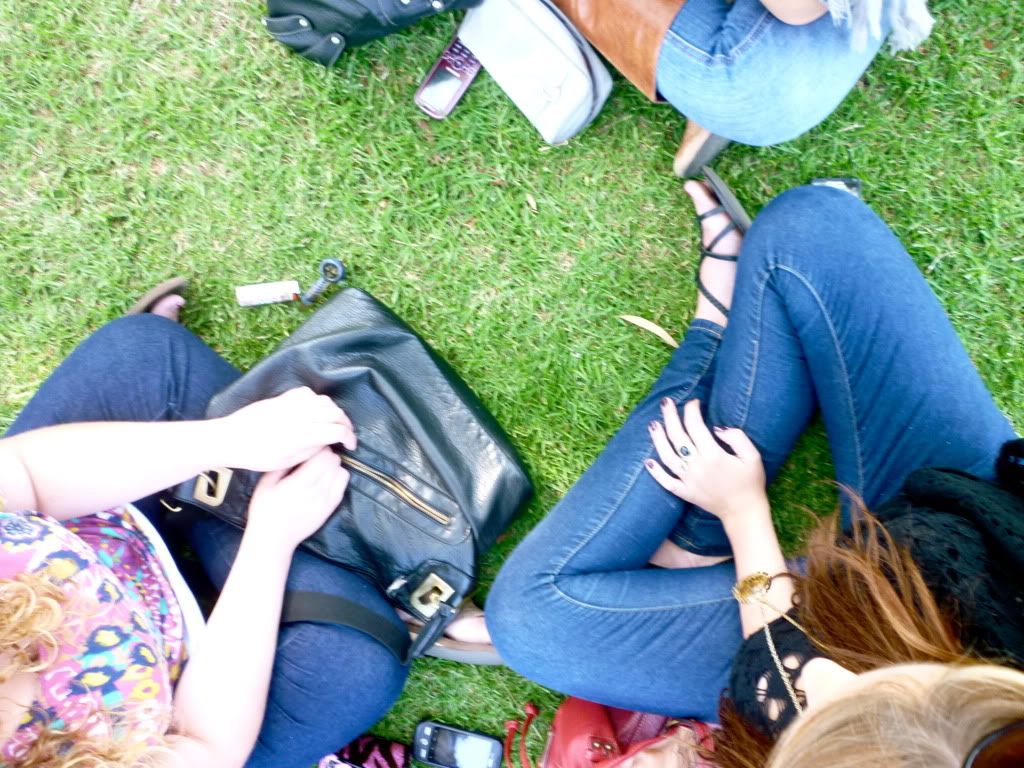 I spy something naughty.
Three bus rides, cinnamon rolls and lots of laughs later, we ended the day with a hippie circle on the grass by the ocean. My best friends are so pwetty. The end.